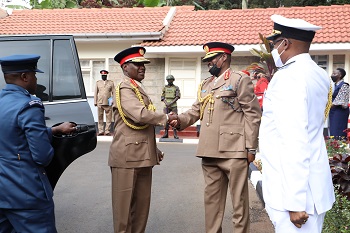 Graduation Ceremony of Course 24-2021/2022 held on 27 May 2022 at National Defence College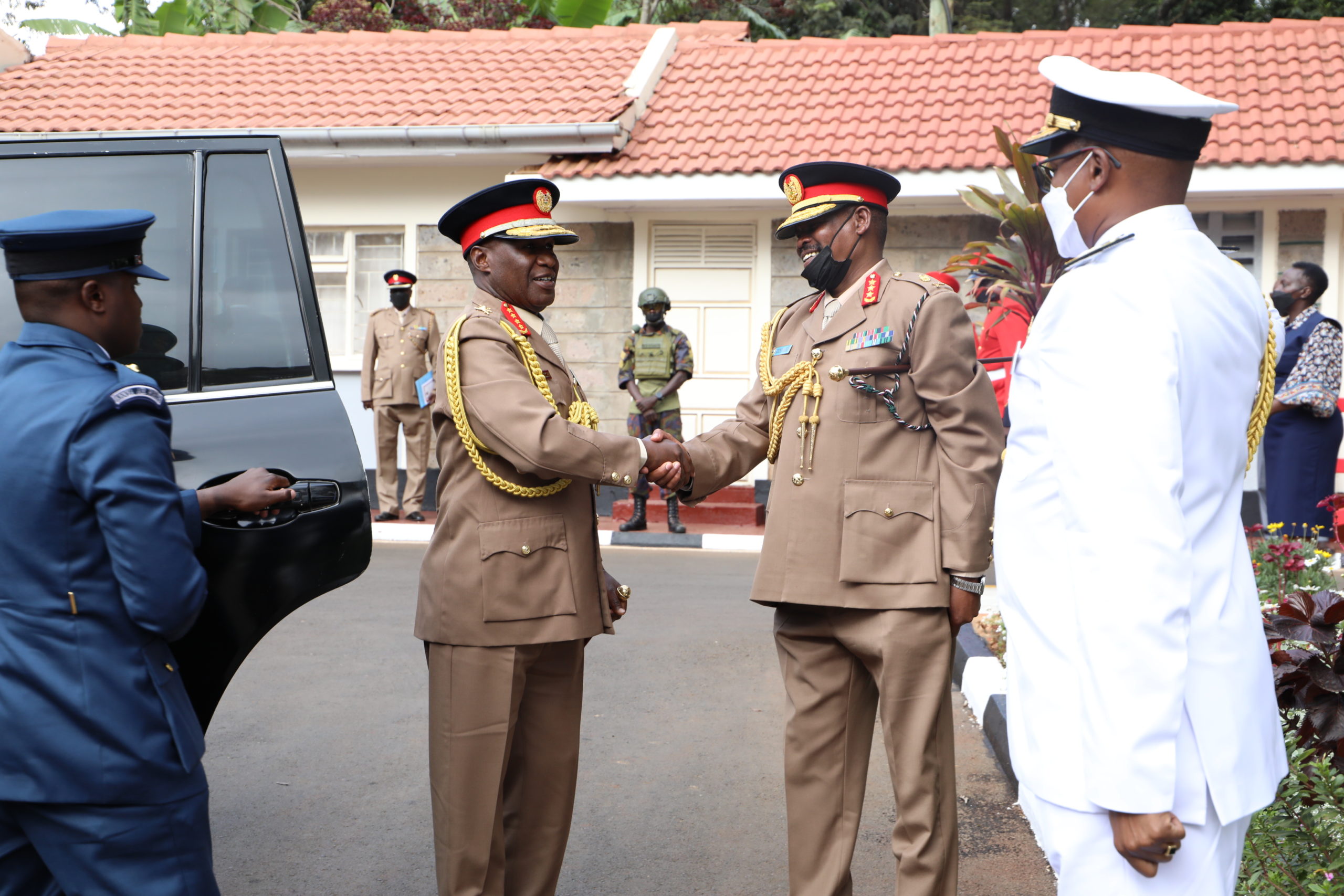 The Commandant National Defence College (NDC) Lt Gen Albert Kendagor receives the Chief of Defence Forces (CDF) Gen Robert Kibochi during Course 24-2021/2022 Graduation ceremony at NDC.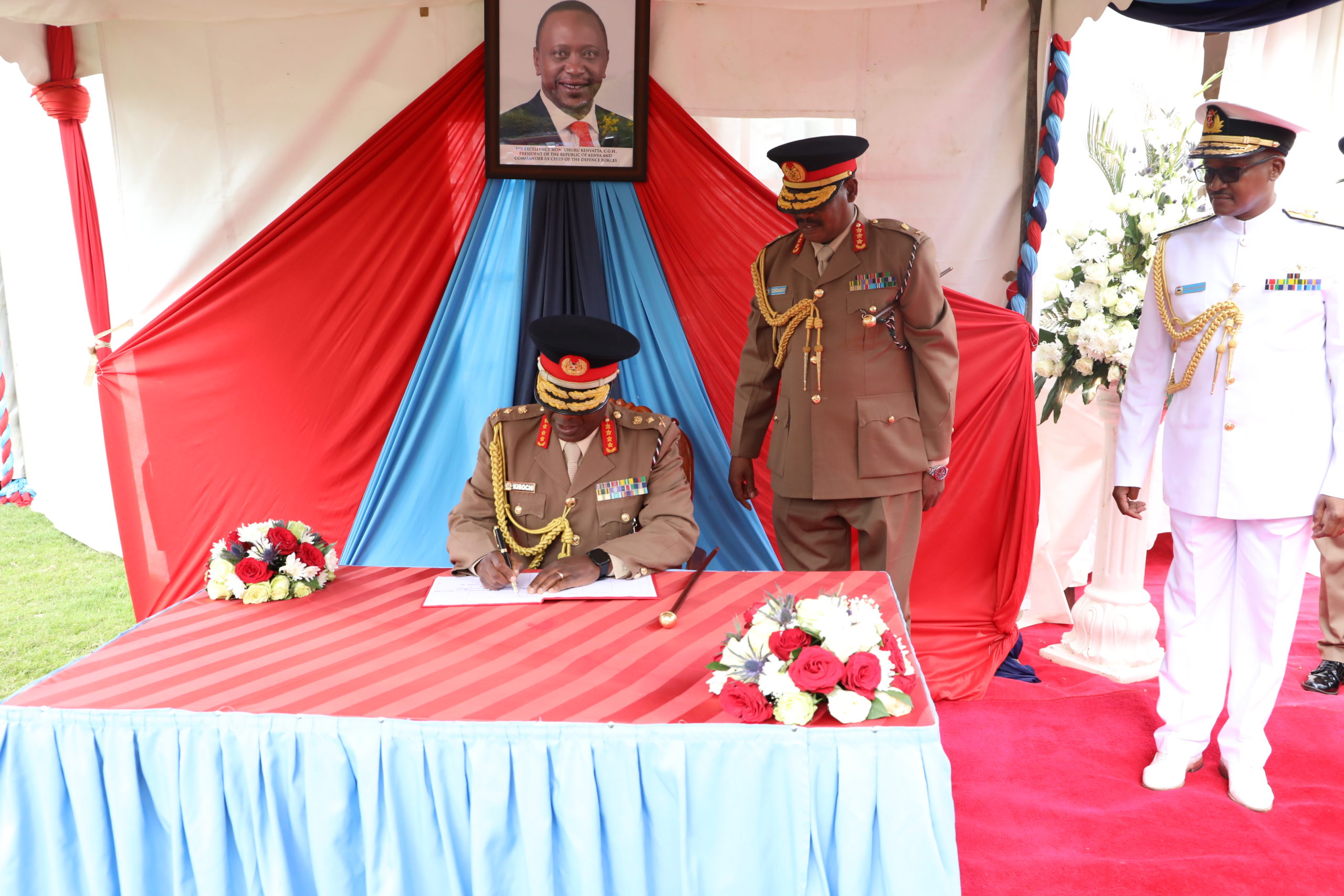 Chief of Defence Forces Gen Robert Kibochi signs NDC visitors' book.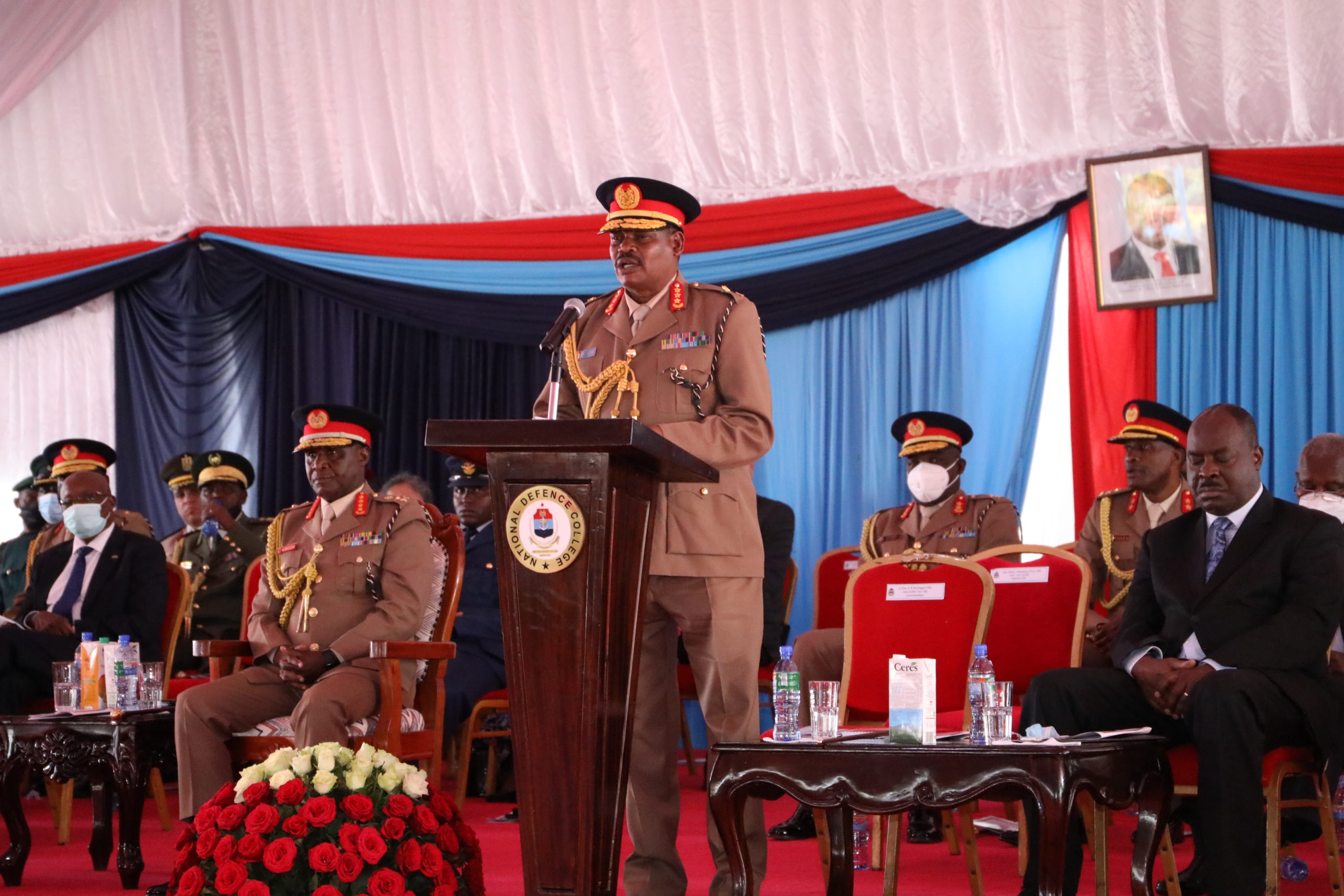 Commandant NDC Lt Gen Albert Kendagor makes his remarks at the event.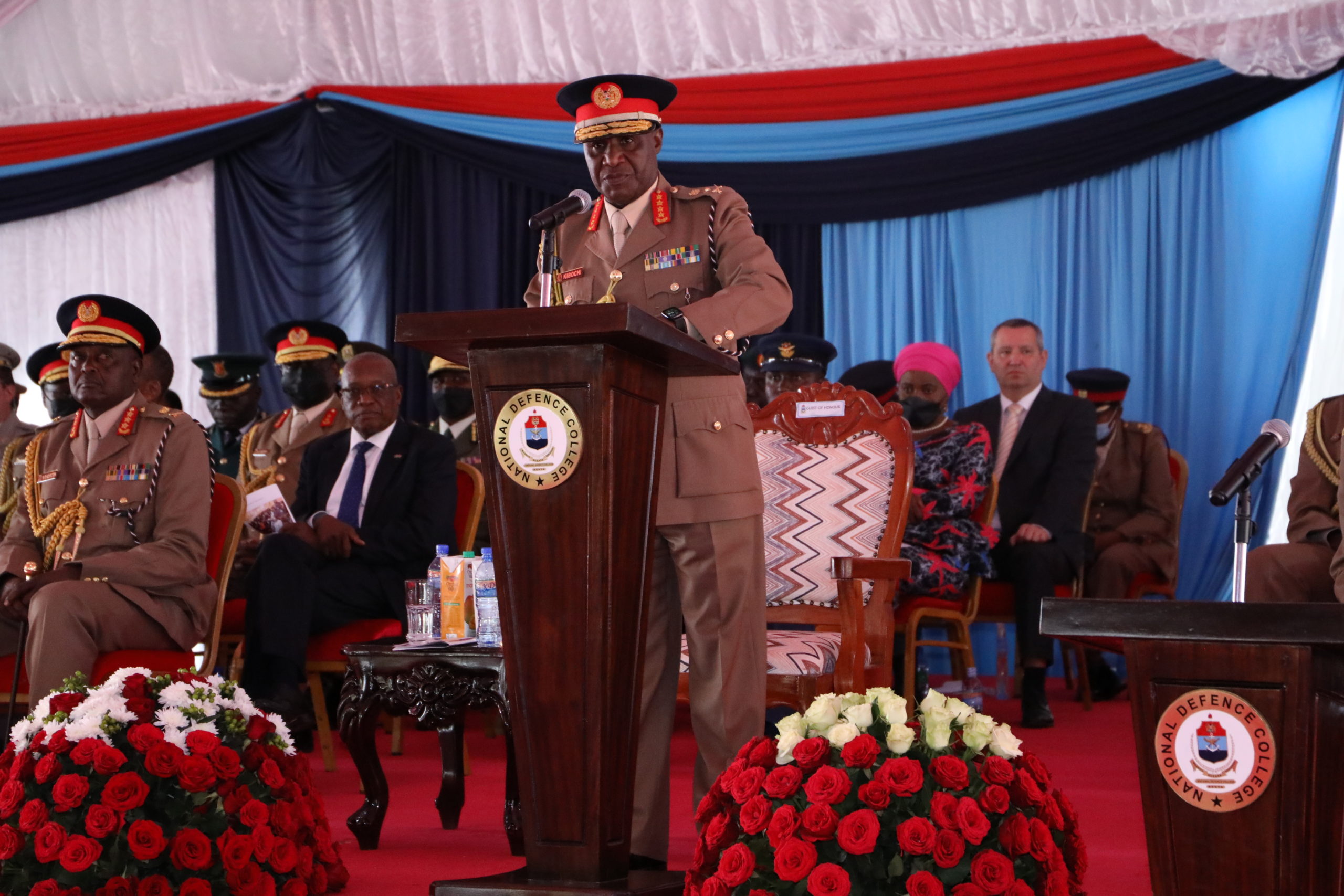 CDF Gen Robert Kibochi gives his speech during the event.
Col K D Tsie from Botswana one of Course 24-2021/2022 participant receives certificate during the Graduation ceremony.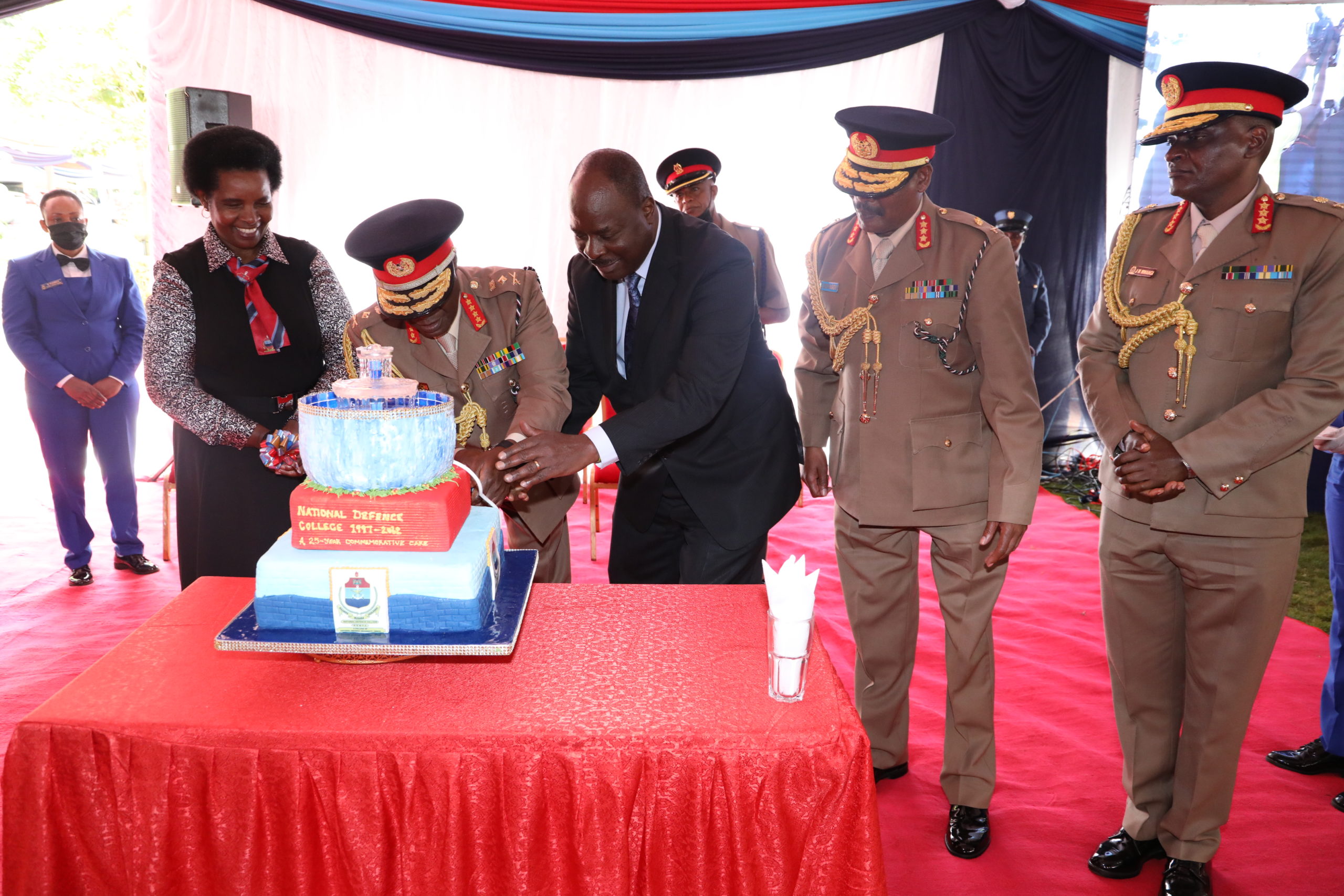 CDF Gen Robert Kibochi is assisted by Chief Administrative Secretary Defence Hon. Peter Odoyo in cutting 25 years NDC anniversary cake.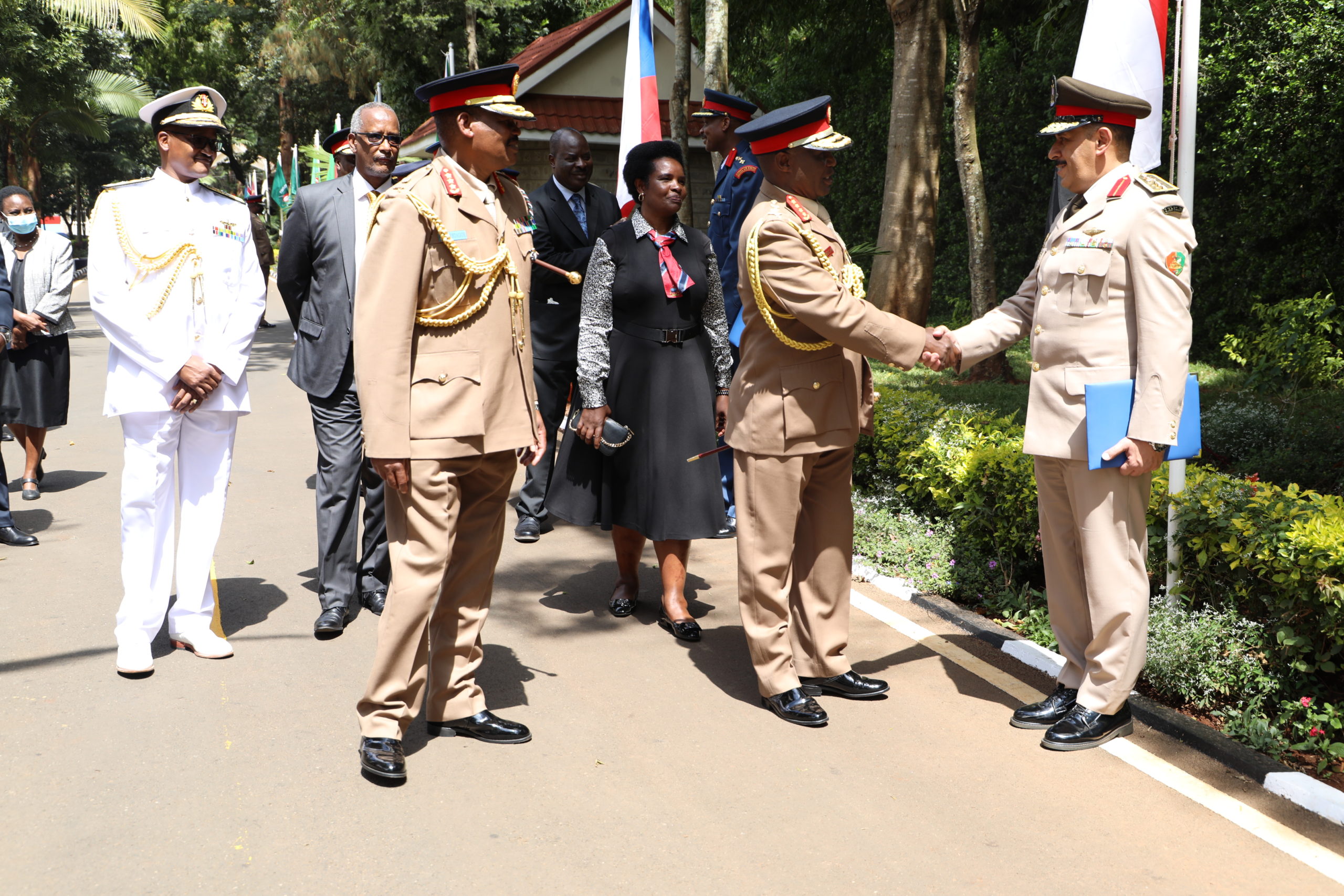 CDF Gen Robert Kibochi in a conversation with Course 24-2021/2022 Participant Brig Gen Mohamed Mahmoud from Egypt.